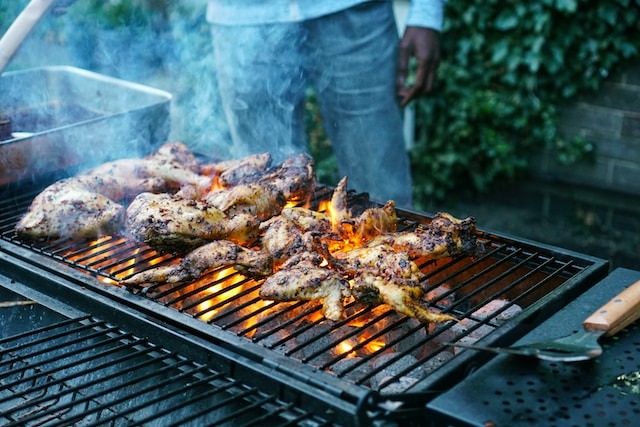 4th of July & Summer Barbecues
July 2, 2023
The United States Independence Day is annually celebrated on the fourth of July. A federal holiday in the US since 1941 but the history and tradition of the celebration goes back to the 18th century and the American Revolution. 
It was July 2nd, 1776 when the Continental Congress voted in favor of independence. Two days later, on July 4th, delegates of all thirteen colonies adopted the Declaration of Independence. Then, from 1776 until the present day, July 4th has been celebrated as the birthday of American independence. Celebrations for July 4th range from large festivities such as fireworks, parades, and concerts to casual get-togethers like barbecues with family, friends, and loved ones. 
Impress your guests with the greatest summer barbecue right here at West Broad. The backbone of any barbecue is the food. A little trick to choosing what to make is to pick something you enjoy and typically enjoy when you go to barbecues. 
Make appetizers and sides such as deviled eggs, corn dip, pasta salad, and then try to put your own twists and uniqueness on each one. Ready to tackle a main dish? Of course, burgers and hot dogs will always be a hit. If you're looking for something different try out kebabs, chicken legs, and some vegan/vegetarian options. 
Enjoy the summer weather and everything that comes along with it!