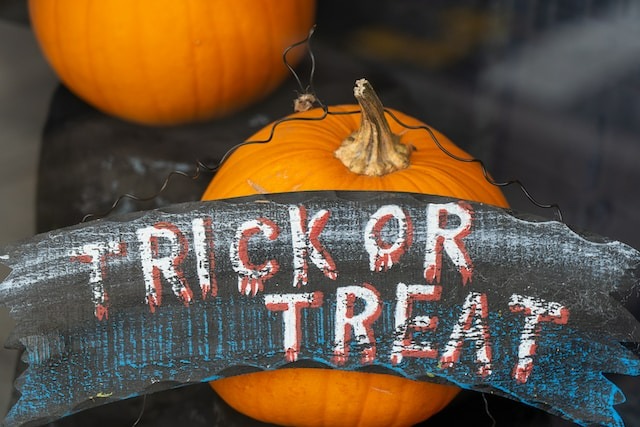 Goblins, Ghouls, and Goofballs Embracing Halloween at West Broad
October 1, 2023
It's ooky, it's spooky, it's just a little kooky, it's the crème brúlée before turkey day- it's Halloween! Hold on to your broomsticks, because West Broad wants you to have a fang-tastic howl-iday. 
Kicking off on October 1st, the Nightmare on West Broad Street door decorating contest promises thrills and chills. Be prepared for a spooktacular showdown on Halloween Day. Three awards will be presented: Spookiest Door, Funniest Door, and Cutest Door. Follow us on Instagram and Facebook for updates and winner announcements. 
One of the best parts of the spooky season is all the boo-tiful decorations. Make spiders to crawl on your steps or up your walls. Create a glow-in-the-dark eyeball wreath to terrify and delight you and your guests. Even DIY your own skeleton army! 
Then, don't miss the Halloween party on Friday, October 20th! It's an 80's themed Neon Light Party – "Let's Glow Crazy!" from 7 PM – 9:00 PM. Get ready to boogie down and have a frightfully good time! Get ready for a Halloween celebration like no other at West Broad. If you got it, haunt it.
Finally join us on Tuesday, October 31st for a spine-tingling Trick-or-treating experience. Swing by the leasing office to pick up your participation door hang tags. It's going to be a hair-raising Halloween!