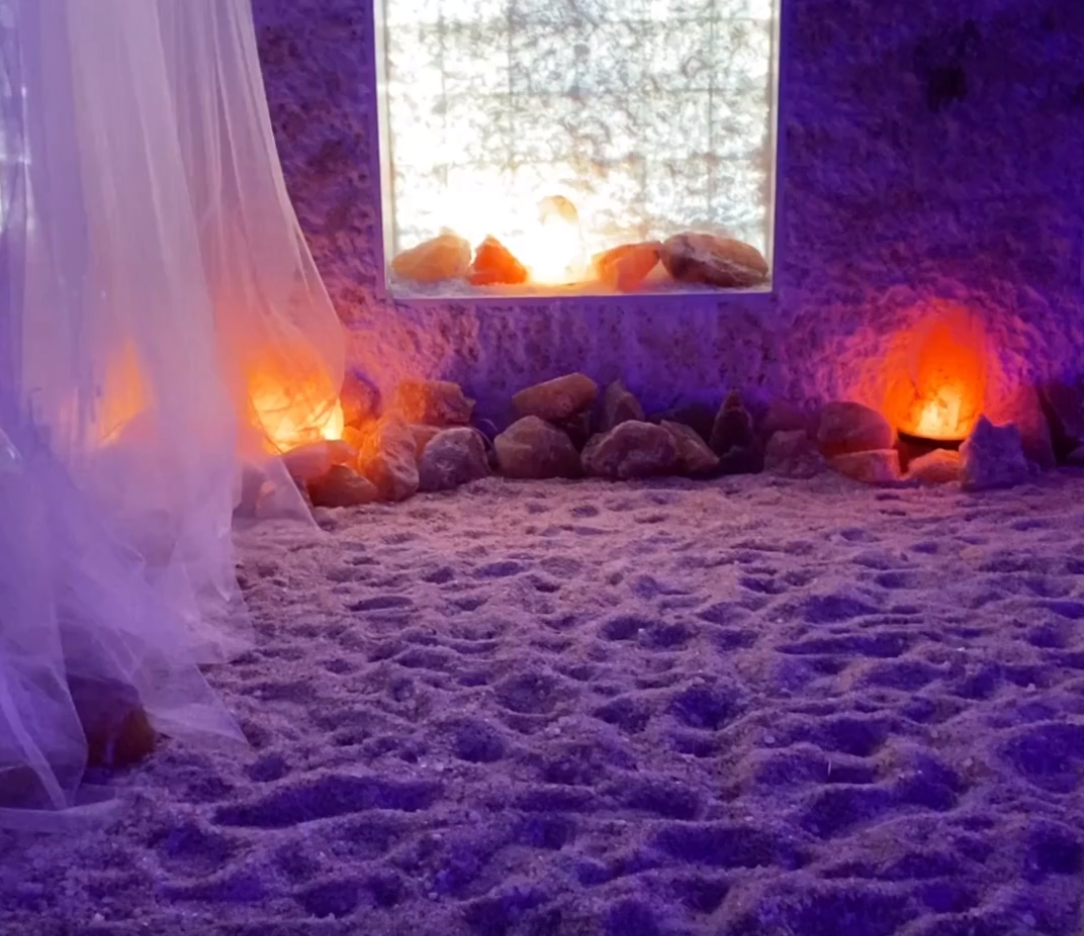 Yoga in a Salt Room
November 10, 2022
Don't miss out on this special offering of Kundalini Yoga in a Salt Room!
Experience the benefits of salt therapy as you breathe in micro-particles of salt that help to clean the respiratory system and rejuvenate the skin. 
The Kundalini Yoga class will use breath, movement, mantra, and meditation to heal the mind, body, and spirit. Each class consists of a kriya which is a series of postures taught in sequence to produce the desired effect. 
This class is designed to help students deepen their awareness, connect with their creative energy, open their hearts, stimulate the immune, glandular, and nervous systems and balance the chakras. 
Halotherapy is exposure to kinetically activated dry salt where the micro-sized particles are inhaled while the large particles are spread on top of the skin. Since dry salt is antibacterial and super absorbent, it actively kills bacteria and reduces the inflammation in the respiratory system, and widens the airways for better breathing. 
Open to all levels of experience. 
Enjoy this unique and relaxing experience! 
Skin and Wellness Centre is located at 929 West Broad St. (Suite #101), Falls Church City, VA 22046.