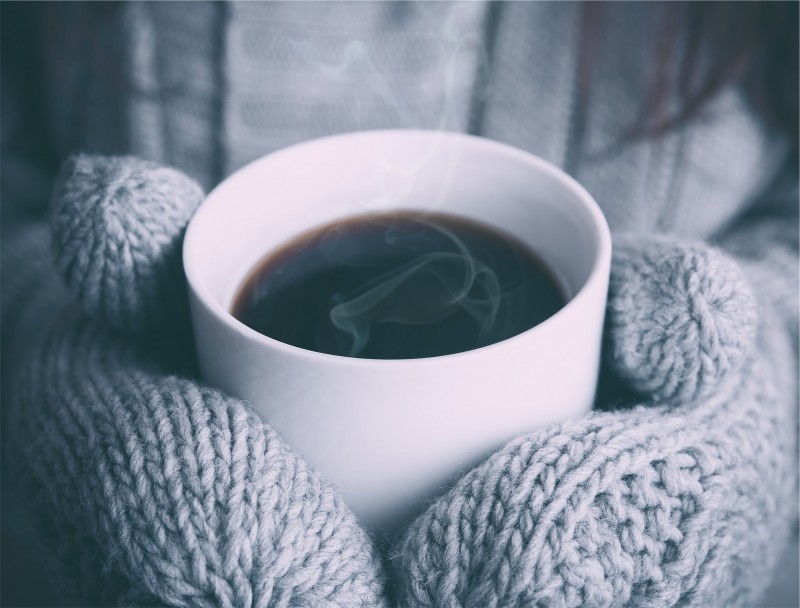 Stay Warm at Home with These 5 Cozy Winter Products
December 1, 2015
As you might have noticed with the plummeting temperatures, it's December already.
The start of winter will be upon us in just a few weeks, but don't let winter get you down. This year, we're saying no to the cold, and saying yes to everything warm and cozy! Your kitchen is already armed with warm fall recipes that will stick to your bones, so now it's time to banish any hint of cold from the rest of your West Broad apartment with these 5 cozy winter products for the home. Let the countdown begin.
5. Conair Towel Warmer
One of the worst parts of winter is stepping out of a nice warm shower and onto the cold tile of the bathroom. You can make getting out of the shower at least a little better when you have a Conair Therma Luxe Towel Warmer. While you're relaxing in the bath or taking a shower, this little basket goes to work heating up your towels so they're nice and toasty by the time you're ready to dry off. It's designed to work perfectly for clothes as well, so get ready to say hello to warm pajamas before bed. What could be more cozy?
4. Snowpeak Cable Knit Pants
Speaking of warm pajamas, Snowpeak Cable Knit Pants are the ultimate in warm pajama technology. Made with 100% alpaca wool, these aren't just any pajama pants. They're soft, luxurious, durable, and, above all, super warm. The only way these cable knit pants could be better would be if they were acceptable to wear to work. At $250 these pants are a pretty big investment, but we think they're worth the money. Your warm, cozy legs will thank you.
3. Hydro Flask Insulated Bottle
It's almost impossible to get through winter without being able to rely on a hot mug of coffee, tea, or hot chocolate. That's why you need a bottle that won't let you down by letting the cold in and ruining your hot beverages. This Hydro Flask Insulated Bottle does just that and will keep your tea or coffee warm for 6 whole hours, so you can always have a hot beverage ready to go. Plus, when summer eventually does come back, the Hydro Flask Insulated Bottle will keep all your beverages cold for 24 hours.
2. Pendleton Woolen Mill National Park Blanket
Getting cozy on the couch with a warm winter blanket is one of the hallmarks of the season. So don't just get any blanket, get a Pendleton Woolen Mill National Park Blanket that's so good that it'll actually make you wish for winter. Entirely made in the USA at their Oregon factory, blankets from Pendleton Woolen Mill are known for their high standards of quality and durability. Their National Park line of blankets also pay homage to each national park with stylish designs that look great and reflect the spirit of the national park they represent.
1. Smoko Toast USB Handwarmers
When it's time to get down to business and get some work done on your laptop or computer, don't let your hands suffer the consequences. These Smoko Toast USB Handwarmers aren't only super adorable, but they also do a bang up job of keeping your hands nice and toasty while you're using the computer. All you need to do is plug them into your computer's USB port, turn them on, and you'll have the coziest hands within moments. They don't impact your ability to type either, so you can conquer that work while staying warm in style.
With these 5 cozy winter products, there will be no place for winter in your West Broad apartment. If you're interested in living somewhere that already has plush carpets, smart electronic thermostats, and ample warm natural light, learn more about the warmest apartments coming to Falls Church, VA. Contact West Broad today to get the first look at this cozy new community.